Starting today we begin our first blog tour since starting this tour service! We are so thankful to Maria for reaching out and asking for a blog tour and we are extremely thankful to the bloggers who signed up for this tour.
This is a huge milestone for us a tour service since this is our first blog tour. Creating this tour was a tough job and there were plenty of challenges, but in the end, we did our best and here we are.
Without further ado here is the schedule for The Melody of You and Me Blog Tour:
Wednesday, 21st
Rich in Variety
Spotlight
Libertad @ Rebellious Cupid Book Reviews
Review & Movie Cast
Thursday, 22nd
Up Til' Midnight
Book Spotlight
Friday, 23rd
Olivia @ Olivia Chanel's World of Books
Review & Music Playlist
Saturday, 24th
Bhavya @ Books N' Calm
Review & Book Spotlight
Sunday, 25th
Brooke @ The Broke Book Bank
Review & Interview
Monday, 26th
Isabella @ The Book Pandas
Review & Interview
Tuesday, 27th
Emma @ Drinking By My Shelf
Review & Movie Cast
Wednesday, 28th
Kate @ Hounds and Habits
Review & Book Spotlight
Thursday, 29th
Alexa @ The Words Off the Page
Review & Music Playlist
In addition to having a blog tour. Maria was generous enough to give away to ebook copies of her new novella.
You can enter below:
About the Book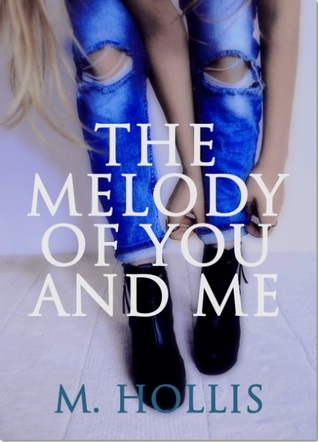 Author: M. Hollis
Publisher: Self-Published
Publication Date: September 29, 2016
Genre(s): New Adult, Contemporary, Romance, LGBT+
Page Number: 82
After dropping out of university and breaking up with her girlfriend of three years, Chris Morrison's life is now a mind-numbing mess. She doubts that working at the small neighborhood bookstore is going to change that. The rest of her time is spent mostly playing guitar and ignoring the many messages her mother keeps sending her about going back to college.
But one day, an adorable and charming new bookseller waltzes her way into Chris's life. Josie Navarro is sweet, flirty, and she always has a new book in her hands. The two girls start a fast friendship that, for Chris, holds the promise of something more. But is she reading too much into this or is it possible that Josie feels the same way?