We are extremely excited to announce one of our upcoming blog tours! We're extremely thrilled to be promoting this book and the author.
About the Book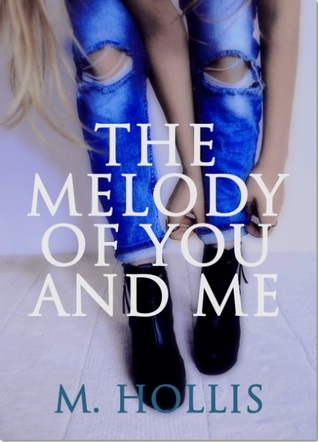 Author: M. Hollis
Publication Date: September 2016
Genre(s): New Adult Romance
Inclusion of Diversity: Includes pansexual, lesbian, and bisexual characters and characters who come from Filipinx, Afro-Cubana, and Brazilian families.
After dropping out of university and breaking up with her girlfriend of three years, Chris Morrison's life is now a mind-numbing mess. She doubts that working at the small neighborhood bookstore is going to change that. The rest of her time is spent mostly playing guitar and ignoring the many messages her mother keeps sending her about going back to college.
But one day, an adorable and charming new bookseller waltzes her way into Chris's life. Josie Navarro is sweet, flirty, and she always has a new book in her hands. The two girls start a fast friendship that, for Chris, holds the promise of something more. But is she reading too much into this or is it possible that Josie feels the same way?
About the Author
M. Hollis could never decide what to do with her life. From the time she was a child, she has changed her ideas for a career hundreds of times. After writing in hidden notebooks during classes and daydreaming during every spare moment of her day, she decided to fully dedicate herself to her stories. When she isn't scrolling around her social media accounts or reading lots of femslash fanfiction, you'll find her crying about female characters and baking cookies.
Connect with the Author!
Note:
-Not everyone who signs will get a spot on the tour.
-Only sign-up if you are interested in the book.
-Review copies will be provided for the bloggers.
-Blog tour dates will be sent out at a later date.
If you are interested in being a part of this tour, please fill out the form below: